HARDWOOD FLOOR SERVICE: REFINISHING, INSTALLATION, REPAIRS, HISTORICAL RESTORATIONS. ORANGE COUNTY, CA.

AMERICAN STANDARD FLOORING is a hardwood flooring company serving all of Orange County. My low California Contractor License number 559060 confirms my decades of experience. For more than 35 years, I, Earl Hodson, the Owner, have been working exclusively with hardwood flooring. My time-tested experience and knowledge have developed into an exceptional skill that my Orange County clients have come to desire. My craft entails hardwood floor dustless sanding and refinishing, recoating, repairs, historical restorations and installations. My self-esteem in knowledge and detail reflects on the solutions that I offer that best suits your needs. I only apply high-grade materials, and you can trust my service to be a guaranteed professional accomplishment.
Furthermore, I am definitely hands-on. I personally work and oversee each project to completion; this way, I can assure that my decades of experience are being applied to your project. I never leave a job unattended, and at no time have I ever asked my Orange County clients to vacate their homes while the work is in progress. If the project requires my team, we are of the same mind and heart, delivering performance and results you can rely on.
A HEALTHY WOOD FLOOR EQUALS A WELL HOME FOR YOUR FAMILY & PETS.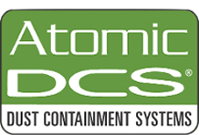 MY CUSTOMERS COMMENT ON MY DUSTLESS REFINISHING:

Steve in San Clemente
"...One of our biggest concerns - the dust and the mess - were nonexistent. Back in the old days when I've had floors refinished it was a dust storm. Earl used equipment that made sure we had no dust. We were amazed. We would recommend him to anyone without reservation!"

Geri G. in Huntington Beach
"...he then came in with his "dustless" equipment and proceeded to do a beautiful job on my floors..."
Daniel Graham in Riverside
"...What a relief. We were able to live in our home during the process, and the expected dust and mess never happened..."
HARDWOOD FLOORING SERVICES:
♦ DUSTLESS or DCS DUST CONTAINMENT SANDING and RESURFACING. All my sanding machines are Bona Certified for dust containment. My equipment either has vacuum's built in them and or attached to them, so the dust control is outstanding.
Click to see some Orange County Installation and Refinishing projects.
♦ COLOR MATCHING / STAINING and DYEING. All colors are custom blended in order to assure you the closest match to your desired choice.
♦ FINISHING. I only select the professional and commercial-grade coatings that best fit your needs in durability and appearance.
♦ INSTALLATION. All hardwood flooring that meets my warrantee procedures, including stairs and moldings.
♦ REPAIR and HISTORICAL RESTORATION. Most hardwood floors can be repaired. If the material is not manufactured, I can make it and finish the repair to match as close as possible.
Click to see a Vintage Laguna Beach Restoration project.
♦ SCREENING / RECOATING PROCESSES include:
• Deep Cleaning.
• Polish Removing.
• Fine Diamond Surface Preparation.
• Color Touch-Up.
• Commercial-Grade Urethane Applied.
For a guaranteed professional result, I offer the Bona Deep Clean and Recoat Systems for both smooth face and distressed / hand-scraped hardwood floors. I test for newly applied finish adhesion and performance.
AMERICAN STANDARD FLOORING IS A BONA CERTIFIED CRAFTSMAN SERVING ORANGE COUNTY.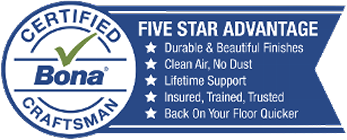 Click to read about & watch the YouTube; What Makes AMERICAN STANDARD FLOORING Special?
TESTIMONIALS:
Homeowner in San Clemente
"Earl refinished my 1957 hardwood floor in San Clemente. The prep and refinishing was professional and of high quality. Earl recommended a product to take care of my hardwood floor, which was very helpful to me. I highly recommend Earl for his expertise and professional workmanship and care he takes in refinishing hardwood floors."
Steve Fazio in Laguna Beach
"First off, if your company name is American Standard Flooring, you need to be GREAT. Earl was just that. Great. He met with me, gave me honest options, he was neat, started and finished when he said he would, arrived on time, and was very trustworthy. He is very meticulous and takes great pride in all he does. His materials are top notch. I felt very comfortable leaving him alone in my home working while I was gone. Our floors were oak, but were very badly water damaged and worn. Earl gave us samples of the stain colors and gave us great suggestions. He filled all the ruts and holes, got rid of the grayed water damage and made the floors even and smooth. Unlike other local companies, Earl does the work himself without sending a crew we meet outside Home Depot. I will refer him to anyone who asks. The floor looks better than I expected, and we had some very bad water damage. Do yourself a favor and give Earl a call, he is WORTH THE WAIT!!!!..."
Jan H. in Laguna Beach
"Earl is great. He went above and beyond with his service doing extra clean up and repairs and working with me long distance (the leased house is in Laguna Beach the home owner lives in Minnesota). He even coached me on how to take care of my floors to keep them looking fabulous. I have received many compliments on how great they look not just refinished but like new per one friend. I also considered his fees reasonable and feel I got more for my $ than other quotes I received. I will call Earl for any future care of my wood floors. I am very pleased. Thanks again, Earl."